Quick Contacts
Get carpet cleaning in Putney to walk on hygienic rugs for longer!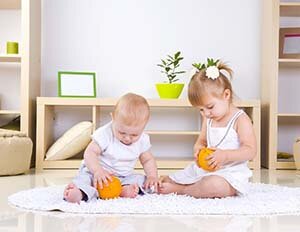 In your home, you don't own the necessary equipment and detergents to perform deep and efficient Putney carpet cleaning. Therefore, if you want to have fresh and hygienic rugs, without filth, stains and bacteria, you have to find another solution. Experts recommend professional carpet cleaning services Putney. If your location is Putney, then you can always rely on our experienced carpet cleaning company in Putney. Moreover - our carpet cleaners Putney are well-trained, certified and insured. They are aware of all the modern and proven Putney carpet cleaning methods. Let's not forget the specially designed, high-standard equipment.
Perhaps you already know than vacuum cleaning is superficial technique, that doesn't disinfect the fabric in depth. So, our professional carpet cleaning service in Putney is exactly what you need to sanitise your carpets and to get rid of persistent stains. Don't have any doubts when it comes to our efficient Putney carpet cleaning techniques and don't experiment with commercial cleansers. These chemical detergents may damage the fibres, especially if they are delicate, decorative or natural. Plus, you may breathe dangerous fumes, which are harmful for your health.
Call Nice and Clean Putney on and arrange your carpet cleaning appointment with the kind assistance of our customer care representatives.
No trace of dirtiness with help of Putney carpet cleaner
Here are further details concerning our Putney carpet cleaning methods, complied with the fabric:
Dry Putney carpet cleaning - this modern and efficient carpet cleaning technique in Putney is used when delicate, antique, hand-knotted, natural fabrics must be sanitised. Thanks to our biodegradable, dry detergents, there is no need of water. This way, the material is protected from structural damage. Thanks to harmless chemical reaction, a new substance is formed from the filth and the cleanser. After the final hoovering the carpet is hygienic and ready to be used.
Steam Putney carpet cleaning - all the synthetic materials are disinfected thoroughly with this Putney carpet cleaning method. After the preparation via vacuum cleaning and pretreatment of some visible stains, injection of special solution is accomplished. Instant extraction follows and several hours later, the carpet is hygienic and spotless.
Contact us on or fill in the free of charge online booking form - the choice is yours! Prices are cheap and fair.
Steam Cleaning Prices: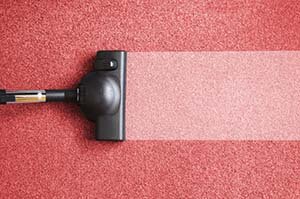 Bedroom £25.00
Living/dining room £30.00
Through lounge £45.00
Flight of stairs £25.00
A small rug/carpet £15.00
A large rug/carpet £26.00
Dry Cleaning Prices:
Bedroom £37.00
Living/dining room £45.00
Through lounge £67.00
Flight of stairs £37.00
A small rug/carpet £22.00
A large rug/carpet £39.00
Minimum charge applies for both steam and dry cleaning.
Thorough One Off Cleaning will transform your messy home into a neat and fresh living space.
Other cleaning services we offer in this area: